Download "Fishes Of The Maldives" app FREE
Atoll Editions is pleased to offer three new Divers & Travelers Maps. Each map is double sided (880mm x 460mm) and focuses on a specific  region of the Maldives: Northern, Central and Southern Atolls.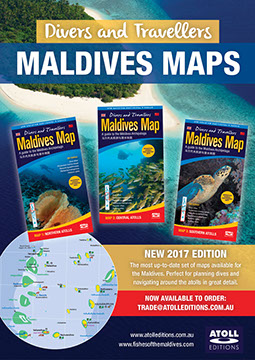 You requested it and so we have listened! The hugely popular book has just been converted and updated into a field guide. It lists the top 200 of the Maldives amazing marine life including corals, algae, molluscs, crustaceans and echinoderms.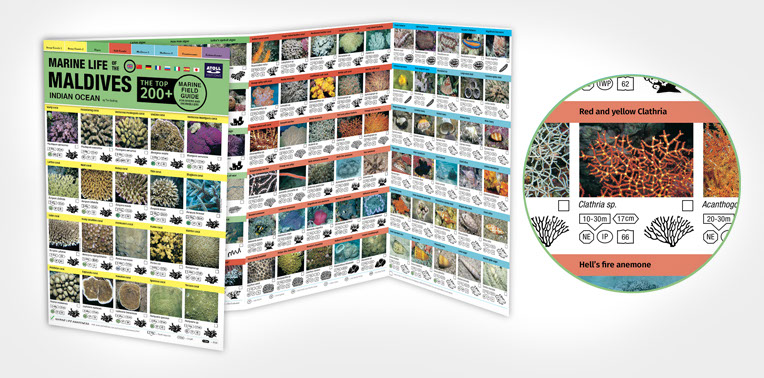 Updated: Fishes of the Maldives – Indian Ocean.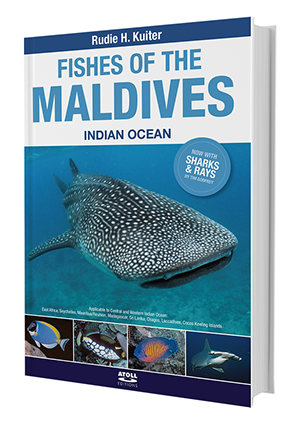 Unique to the Maldives – Fishes of the Maldives Indian Ocean
Stunning photographs and concise descriptions showcase creatures specific to the Maldives. Other books often show pictures and species that are not known in the Maldives. The Fishes of the Maldives however, will help you identify precisely what you have seen in the ocean.
Over 2 years of research
Not just a new edition – a vastly improved and thoroughly researched and updated book. New sections include Sharks and Rays as well as 93 updated species.
Used by marine biologists
This publication is both used by, and informed by, the International Union for Conservation of Nature. Whether you are a leisure diver, marine enthusiast or a professional biologist this edition is a must.